AMPER SMART CITY 2017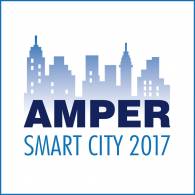 The concept of the smart city strives to maximally use modern technologies to raise the quality of life in cities. It is based on synergy of activities connected to smart grids, systems of intelligent buildings, systems of intelligent management of lighting, e-mobility and other principles leading to effective use of energy and sources. To be able to put the concept into practice it is necessary to spread more information among potential participants.
AMPER thus becomes an ideal place for an effective presentation and promotion of innovations of exhibitors from the field of smart city and also a space for discussion. The accompanying program of AMPER 2017 was host a conference "Smart City in Practice II". It is designed for technically oriented professionals who will implement these clever solutions to specific projects in the city.
AMPER SMART CITY presented ...
Tecomat Foxtrot - technology integration system for Smart City, Smart Grid a Smart House
| | |
| --- | --- |
| Exhibitor: Teco a.s. | hall P, stand n. 4.12 |
The system Tecomat Foxtrot is freely programmable control and data base unit used for local control and data acquisition from its own sensors and actuators connected via bus or radio modules. It can be used for the implementation of projects for public lighting, parking, charging infrastructure for electric vehicles or electric bikes for bike-sharing or electronically opened bike racks. The system can be also used for managing tram stops, monitoring of water and gas networks in smartmetering. Foxtrot system is also being developed in the direction of active energy management in homes, buildings, campuses, and the intensified use of photovoltaic power combined with energy storage in batteries. A mobile system for sharing storage capacity is also using Foxtrot.
| | |
| --- | --- |
| Exhibitor: Thermo-control CZ s.r.o. | hall P, stand n. 3.08 |

Smart home system SALUS iT600 can be used for domestic and commercial use, moreover, the system offers the ability to control multiple properties by a single device or a central desk. The system allows you to create your own rules for optimal comfort of heating with premium functions enabling the control and economical operation. Smart Home system iT600 has your house fully under control.
Apollo - wireless system of public lighting
| | |
| --- | --- |
| Exhibitor: T-Industry, s.r.o. | hall V, stand n. 2.01 |

Apollo is a comprehensive solution that provides online two-way wireless communication with each lighting unit. It allows sending commands for the light intensity and reports errors about the status (temperature, fuel consumption ..) or any other error (overheating, etc.). It provides a user with an access and data through a built-in web interface or via the cloud.
| | |
| --- | --- |
| Exhibitor: Papouch store s.r.o. | hall V, stand n. 1.07 |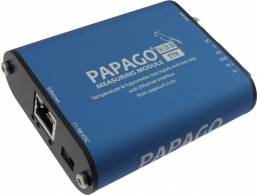 Papouch PAPAGO modules are designed to monitor a variety of variables and conditions via Ethernet (LAN), WiFi and a new GPRS. There are PAPAGO modules for measuring temperature, humidity, binary signals (contact) monitoring energy consumption etc. PAPAGO modules are PoE power, robust design and many standard communication protocols. Papouch PAPAGO is a registered trademark.

Specialized partner of the accompanying program:
Ing. Jakub Slavík, MBA – Consulting Services